The intention for this year was to bring The Glass Barge down to Leamington for the Canal festival at the end of June.
We started off from Hawne Basin on Saturday 3rd of June, after doing a bit of maintenance before we left. It was a lovely sunny day and it was lovely to be cruising on the canal after many months working on the house build.
Having stopped for lunch before reaching Birmingham, the engine would not start again! Several hours of investigation later and the decision was made that we could not continue. We are fortunate to have very obliging friends at the basin who came out in the work boat to tow us back. However, after running aground, snapping a tow rope and running out of fuel, the engine of the work boat then started playing up and eventually died!
We moored, at 10.30pm, before going through Netherton tunnel, with the work boat in front of us, while our friends were picked up by car. Then at 8am the next morning Tony turned u with his own boat and towed both boats back to the basin.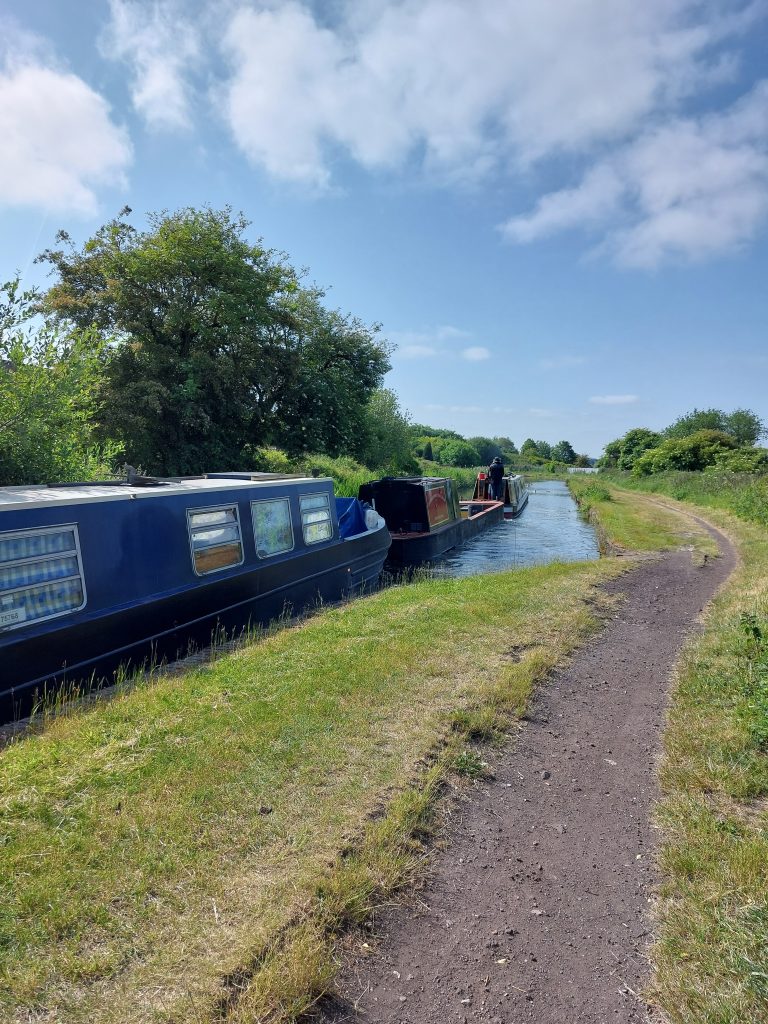 Our plans then had to be reorganised! Not only so that we could spend time repairing the engine, but also thinking of how we could still attend the festival. Fortunately for us we were able to get a space in the street festival in Leamington, at short notice, so we could still be there, even though on land and not on the boat!
I will try to remember to post an update when the boat is operational again.