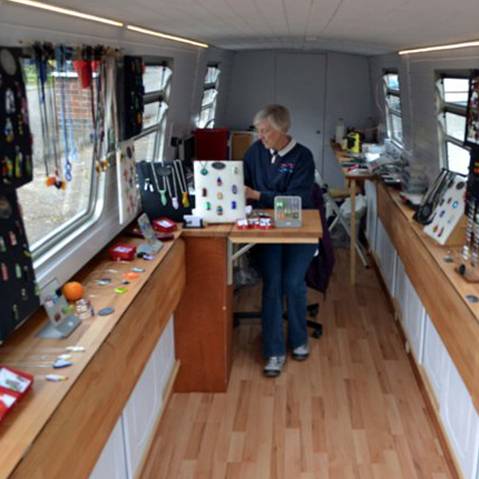 See a selection of our jewellery that can be purchased online. We always have more items in stock, so if you don't see what you want, do email and tell us what you are looking for. We may have something to suit you or are happy to make bespoke pieces on request.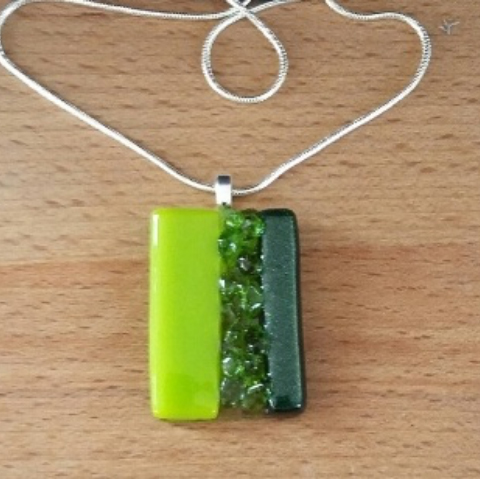 View a sample of jewellery that we have made in the past. Some are our own design and some will have been made as commissions for customers who have their own design ideas. We enjoy the challenge of working to make someone's vision come to life.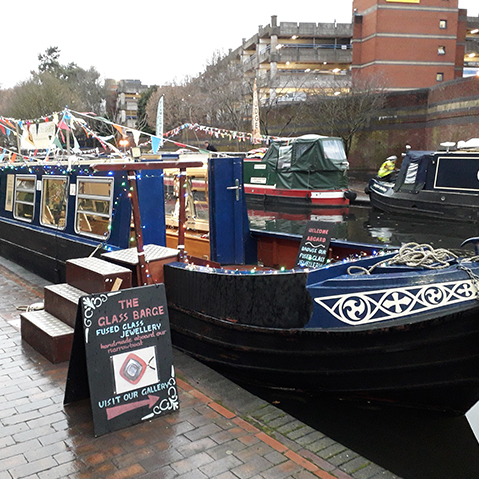 If you would like to come and find us on the canal you can see our booked events here, or go to our Facebook page, where we post when we moor up to trade on the towpath. The glass jewellery always looks better when you see it in the sunshine.